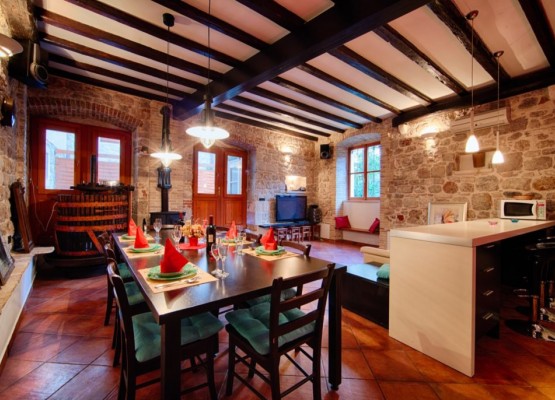 Entrance to the property is through a gate and small outdoor patio. A kitchen, dining area and small bathroom occupy the ground floor.
A flight of stone steps leads upstairs along the exterior of the building to the first floor with main bathroom and extra kitchen.
The bedrooms have beautiful old wardrobes and dresser drawers. The floors are hardwood, the furnishings tasteful and uncluttered.